About the Board
The Board is a group of appointed members who jointly oversee the activities of the organisation.
Our Board sets the strategic direction and is accountable to BH customers and other stakeholders for our overall performance in delivering housing and regeneration services to its customers.
The Board has responsibility for:
the overall management of the organisation;
the approval of BH's annual business plan;
the approval of BH's annual report and financial statements (this is also subject to external audit); and
for deciding which areas of responsibility are to be delegated to Committees or BH staff.
However, the day to day running of the organisation is delegated to Bolton at Home's management team.
Tracy Woods (Chair of Group Board)
Tracy has worked in finance in the housing sector for a number of years and is a qualified member of the Chartered Institute of Management Accountants.
Tracy has delivered financial and management information and implemented financial and resource planning systems in a number of sectors, including retail and manufacturing.
Tracy was the winner of the Women In Housing awards in 2017 of the most effective Board member award. Tracy has been a Board member at Bolton at Home since 2010.
Kevin McKeon (Vice Chair of Group Board)
Kevin is an elected member in Horwich North East ward and as a resident on one of our estates takes a keen interest in the needs of the community and individual customers.
Casework, casual conversations and membership of a residents' association gives him the opportunity to listen to concerns and reflect on the implications for the organisation. Kevin is also interested in strategic housing issues that arise and thinks it's important that Board members keep abreast of government policy and the thinking of professionals in the housing sector.
Kevin has been a Board member since 2011.
Bill Gill (Chair of Group Audit and Risk Committee)
Bill is an experienced self-employed consultant working in the sector. He brings a wealth of experience around assurance, governance and risk, which he uses in his role as Chair of the Group Audit & Risk Committee.
Bill has previously been a Board member for another local association and is well aware of the issues facing associations in Greater Manchester. He is very supportive of the community investment work that Bolton at Home delivers outside of its core social landlord role.
Bill has been actively involved in a number of events that the Association has been involved with, including the Community Stars Evening and Bolton Pride.
Bill has been a Board member at Bolton at Home since 2015.
Bob Allen
Bob is a councillor for the Heaton and Lostock ward of Bolton. He brings a wealth of experience in the real world, contacts and links to the council, together with a determination to get the best deal for Bolton at Home customers.
Bob wants to see Bolton at Home not just maintaining the bricks and mortar, but encouraging people to grab opportunities for work and self development.
"I was genuinely surprised about how dynamic it is. I don't know what I expected but people here are mostly excited about their work. I've met very few people who see it as a 9-5 job. To do the job properly there's quite a workload. If you want to do the job and you want to do it well there's quite a bit of work.
There are rewards too though. It's nice to see things come to fruition, moving to the new building for example or deciding about the open plan arrangement."
Cath Owston
Cath is Director of Customer Services at Yorkshire Housing. She has worked in the housing sector for over 30 years, mainly in the North West. She has a passion for improving services and customer experience.
Cath is the Chair of Starts with You, a social enterprise set up by Bolton at Home to provide employment and personal support, environmental and other services across Greater Manchester.
Cath has been a Board member at Bolton at Home since 2014
Chris Neill
Chris is Chair of Arcon's Board which he joined in 2014, having spent his career working in the property industry. Chris was formerly the Head of North West Residential Development, at Knight Frank. In 2005, he set up his own business, establishing companies to provide niche serviced offices and residential estate management services.
Chris joined Bolton at Home's Board in June 2019.
Ian Munro (Chair of BH HR & Group Governance Committees)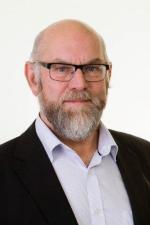 Ian has a wealth of experience and expertise in housing and environmental health. He became Director of Housing in Tameside in 1992 and supervised the implementation of one of the Country's first, and most successful, housing renewal areas, bringing in over £70M private sector investment into one of the boroughs townships.
Ian led the transfer of Tameside's 16,151 council homes to New Charter Group in March 2000; the first Metropolitan transfer and at the time the biggest in number and valuation [£129M] and first to a new group structure.
Ian has been a Board member at Bolton at Home since 2018.
Ibrahim Ismail
Currently Development Manager of BSCA and Chair of Bolton CVS and Homestart. Ibby is also a fellow on the Clore Social Leadership Programme (national programme for leaders in the social sector), and holds a number of voluntary positions.
Laura Dalton
Laura has 13 years experience of leading teams within the social housing sector, having worked for a number of housing providers. Currently working as an Area Manager for Hanover Housing Association, a retirement and extra care specialist provider. Laura has vast experience of leading multi disciplinary teams, with key experience in tenancy and housing management, ASB and environmental issues. Laura's passion is community development and has led on a number of projects to improve communities.
Laura joined Bolton at Home's Board in June 2019.
Peter Styche (Chair of Operations Committee)
A former senior civil servant with wide range of experience in housing, regeneration and planning policy development and implementation, primarily at regional and sub regional level. Developed a broad knowledge of the housing issues affecting the North West and retains a strong commitment to the region. A strong advocate of customer scrutiny and involvement and strong, effective governance.
As Chair of Helena Partnerships, Peter was instrumental in developing the close working relationship with Golden Gates Housing Trust which culminated in them coming together to form Torus in 2015.He has only recently stood down from positions on the Board of Torus and as Chair of Helena partnerships Board, having completed just over 9 years Board membership at Helena.
Peter has been a Board member at Bolton at Home since 2018
Matt Roberts
Matt has been Strategic Director of Property and Development with Southway Housing since December 2017 and has worked in social housing asset management for over 25 years, delivering many significant development and improvement programmes throughout his career.
Matt firmly believes in the benefits that investing in new and existing homes can have in maximising the social value of our properties and how, in turn, this can positively impact the lives of residents and the local environment.
Matt has been a co-opted Board member at Bolton at Home since 2018.