Bill Gill (Chair)
An experienced auditor and consultant. A passion for risk and control, and a focus on practical and pragmatic solutions. Recent consultancy and interim management assignments have provided a detailed management's perspective, whilst non?executive roles have helped develop a keen strategic viewpoint.
Ibrahim Ismail
Currently Development Manager of BSCA and Chair of Bolton CVS and Homestart. Ibby is also a fellow on the Clore Social Leadership Programme (national programme for leaders in the social sector), and holds a number of voluntary positions.
Kevin McKeon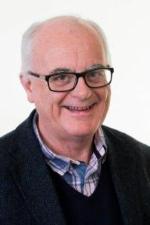 Kevin is an elected member in Horwich North East ward and as a resident on one of our estates takes a keen interest in the needs of the community and individual customers.
Casework, casual conversations and membership of a residents' association gives him the opportunity to listen to concerns and reflect on the implications for the organisation. Kevin is also interested in strategic housing issues that arise and thinks it's important that Board members keep abreast of government policy and the thinking of professionals in the housing sector.
Matt Roberts
Matt has been Strategic Director of Property and Development with Southway Housing since December 2017 and has worked in social housing asset management for over 25 years, delivering many significant development and improvement programmes throughout his career.
Matt firmly believes in the benefits that investing in new and existing homes can have in maximising the social value of our properties and how, in turn, this can positively impact the lives of residents and the local environment.
Matt has been a co-opted Board member at Bolton at Home since 2018.