Group Audit and Risk Committee
This Committee has devolved responsibility from the Group Board of Bolton at Home Limited for:
financial control arrangements and systems;
internal and external audit arrangements, including the appointment of internal auditors and making recommendations to the Group Board on the appointment of external auditors;
risk management processes and systems;
anti fraud, anti corruption and money laundering and requirements of the Criminal Finances Act;
information governance and general data protection regulations (GDPR); and
value for money strategy and compliance with Regulator of Social Housing (RSH) standards.
Terms of reference
Bill Gill (Chair)
An experienced auditor and consultant. A passion for risk and control, and a focus on practical and pragmatic solutions. Recent consultancy and interim management assignments have provided a detailed management's perspective, whilst non?executive roles have helped develop a keen strategic viewpoint.
Ibrahim Ismail
Currently Development Manager of BSCA and Chair of Bolton CVS and Homestart. Ibby is also a fellow on the Clore Social Leadership Programme (national programme for leaders in the social sector), and holds a number of voluntary positions.
Kevin McKeon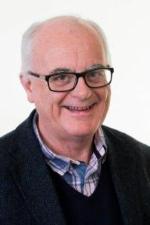 Kevin is an elected member in Horwich North East ward and as a resident on one of our estates takes a keen interest in the needs of the community and individual customers.
Casework, casual conversations and membership of a residents' association gives him the opportunity to listen to concerns and reflect on the implications for the organisation. Kevin is also interested in strategic housing issues that arise and thinks it's important that Board members keep abreast of government policy and the thinking of professionals in the housing sector.
Mike Corfield
Mike, who joined Arcon's Board in 2018, has over 25 years experience in social housing sector, working for both local authorities and housing associations. Mike has been responsible to a wide range of frontline customer services including repairs, housing management, customer involvement, income collection, welfare benefits and customer contact centres. Mike is passionate about ensuring services deliver outstanding value for customers and is determined that housing providers do not lose their sense of social purpose.
Mike joined the Group Audit and Risk Committee and Group Governance Committee in June 2019
Amanda Moat
Amanda joined Arcon's Board in March 2018. She is a Fellow of the Chartered Institute of Public Finance and Accountancy, a Member of the Institute of Risk Management and a Volunteer for North West's Change Management Institute with over 12 years delivering Strategic Agendas on Executive Boards for Insurance, Financial and Legal Service Sectors. She holds an International Diploma for Risk Management awarded by the IRM. Amanda now works as a consultant specialising in Governance, Risk, Compliance and Transformation.
Amanda joined the Group Audit and Risk Committee in June 2019.
Matt Roberts
Matt has been Strategic Director of Property and Development with Southway Housing since December 2017 and has worked in social housing asset management for over 25 years, delivering many significant development and improvement programmes throughout his career.
Matt firmly believes in the benefits that investing in new and existing homes can have in maximising the social value of our properties and how, in turn, this can positively impact the lives of residents and the local environment.
Matt has been a co-opted Board member at Bolton at Home since 2018.