News header
News from Bolton at Home
Here you'll find news articles from across the organisation, from important tenant updates and new housing developments, to community events and activities.
Back to the list
You can be confident in how we deal with domestic abuse and violence if you need help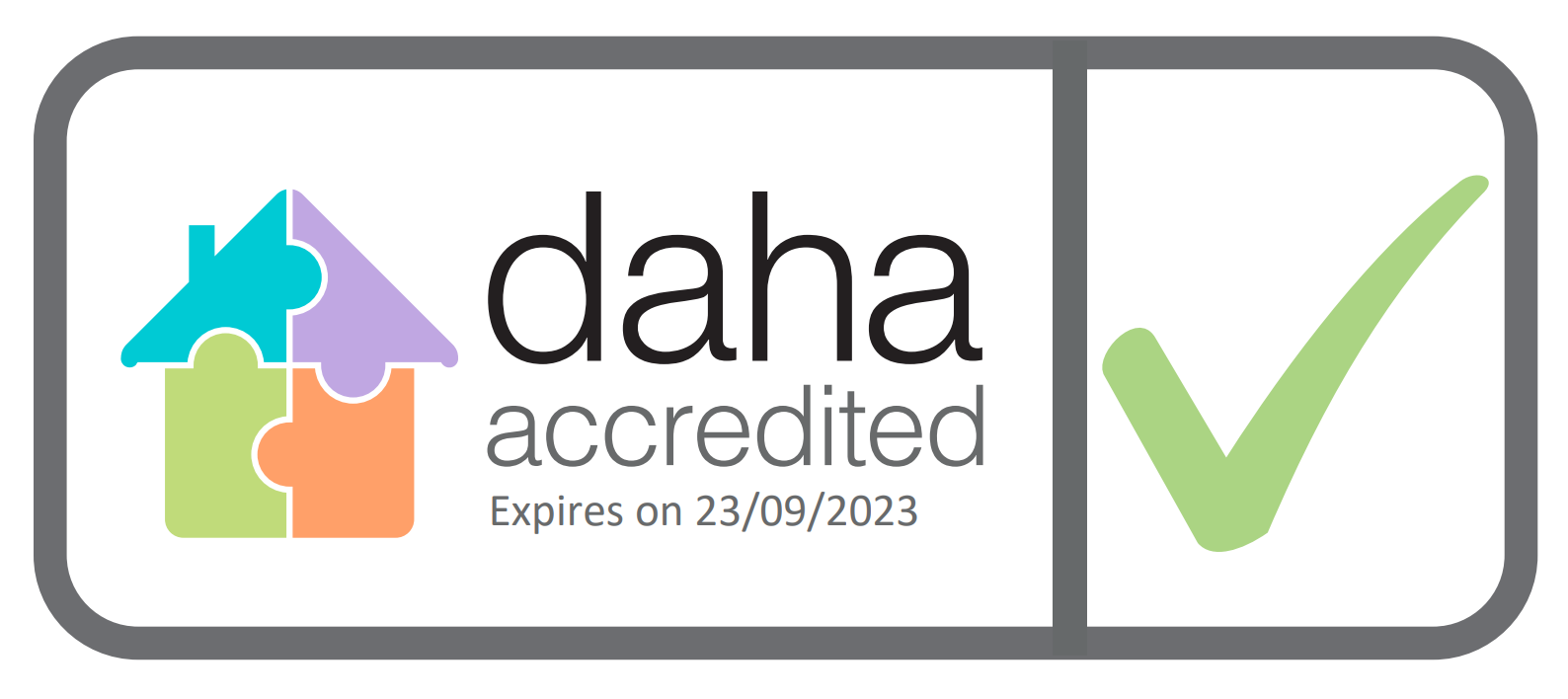 We've received a housing industry accreditation and been commended for the way we support victims and survivors of domestic abuse as an organisation.
The Domestic Abuse Housing Alliance (also known as DAHA, and more information is at www.dahalliance.org.uk) said Bolton at Home provided a "gold standard" of service and a "co-ordinated community response" to people who've experienced domestic abuse.
The DAHA accreditation is the benchmark for how housing providers should respond to domestic abuse in the UK.
Our work Domestic Abuse and Violence (DAV) Service leads our work with domestic abuse survivors and we also work with partner organisations across the borough to provide support to people experiencing abuse.
Karen Allsop is our Head of Support and Safeguarding. Karen said: "Like many areas around the UK, we've seen an increase in domestic abuse in 2020 because of the lockdown restrictions resulting from the Coronavirus pandemic.
"At this critical time for our service, it's reassuring to know that we're dealing with this issue in the right way. Being part of Domestic Abuse Housing Alliance's accreditation system can help us continually learn and raise standards for the way we deal with domestic abuse in Bolton.
"We work tirelessly with our partner agencies to protect people and, hopefully, if people know about the work we do, it will encourage more people to come forward and seek support."
From April to June 2020, our service took on an extra 126 cases of domestic abuse – an increase of 94% for the same period in 2019.
"During lockdown we had a lot of victims," added Karen. "Some were previously supported by us, but some were contacting us for the first time. Many said their partners became much more controlling and manipulative.
"Also, with limited opportunities to get out of the home, some of the usual avenues for seeking help – such as speaking to a neighbour in the street – were no longer there. We also found that an increase in the use of drugs and alcohol was a key factor in sparking violent behaviour."
DAHA's assessment highlighted our "passion, drive, expertise and dedication to create an organisation that is at the very heart of the local co-ordinated community response to domestic abuse" creating a "successful partnership serving to improve the lives of survivors, including children and, indeed, perpetrators."
Housing organisations that hold the DAHA accreditation must be able to evidence how they meet standards in eight priority areas. These are policies and procedures; case management; risk management; inclusivity and accessibility; perpetrator management; partnership working; training; publicity and awareness.
They must also promote the principles of non-judgement; being person-centred; amplifying survivor voices; intersectionality; safety; and working toward a coordinated community response.
Organisations holding the accreditation are reassessed every three years to ensure their standard of service remains high and that policies and procedures continue to improve.
If you'd like to know more about our Domestic Abuse and Violence Service, please visit the following page of our website: www.boltonathome.org.uk/domestic-abuse.
Media enquiries
We're happy to comment on current housing and related issues.
For more information contact Andrew Pilkington, Marketing and Communications Manager, on 01204 329714 or email andrew.pilkington@boltonathome.org.uk
Tap4 issues
Tap4 Latest Issue - released 14 September 2020
Tap4 is our digital publication for tenants and is released every quarter. It keeps you clued-up on the things we do to build and support our communities, puts a spotlight on the people and organisations that make Bolton brilliant, and is inspired by you.
Past Issues:
Click here to read Tap4 Issue 4 (released 4 June 2020)
Click here to read Tap4 Issue 3 (released 26 February 2020)
Click here to read Tap4 Issue 2 (released 18 July 2019)
Quarter Turn issues
Quarter Turn Latest Issue - 13 July 2020:
Quarter-Turn-issue-5-[pdf]-3MB
Quarter Turn is dedicated to raising awareness of interesting activities, relevant services and inspiring stories from in and around our communities, celebrating those involved in community activities. A new issue is printed and posted every quarter. From April 2020, we've increased the distribution so it now goes to Bolton at Home tenants aged over 70 who live in general let without Careline, as well as to those living in extra care schemes, sheltered housing and in general let with Careline.
Past Issues:
Quarter-Turn-issue 4-[pdf]-1MB
Quarter-Turn-issue-3-[pdf]-2MB
Quarter-Turn-issue-2-[pdf]-2MB