News header
News from Bolton at Home
Here you'll find our most recent news articles, from important tenant updates and new housing developments, to new community initiatives and activities.
Back to the list
Updated list of where to collect free packed lunches from over summer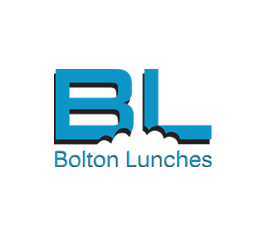 Aimed at children and young people who'd normally receive free school meals during term time, Urban Outreach's 'Bolton Lunches' project runs every year to help make sure no child goes hungry during the summer holidays.
Here's a list of all the sites you'll be able to collect no-cost packed lunches from. They'll all be open 11am to 12noon, Monday 25 July to Friday 2 September (excluding the 29 August bank holiday):
This list was originally published on 15 July 2022, 12pm. It was last updated on 1 August 2022, 12pm.
Astley Bridge:
Oldhams Children's Centre, Forfar Street, BL1 6RN
Blackrod:
St. Katherine's Church, Church Street, BL6 5EN
Breightmet:
Breightmet Library, Breightmet Fold Lane, BL2 6NT
Elderdale Community Centre, Yewdale Drive, BL2 5JF
Red Lane URC, Newby Road, BL2 5EL
Daubhill:
Willows Community Centre, Back Caledonia Street, BL3 5PA
Deane:
Deane Church Centre, 41 Junction Road, BL3 4LT
High Street Library, 82 High Street, BL3 6SZ
Farnworth:
Farnworth Library, Market Street, BL4 7PG
New Bury UCAN Centre, 53 George Street, BL4 9PU
St. Catherine's Church, Highfield Road, BL4 0QZ
Great Lever:
Rose Hill URC, 75 Bradford Road, BL3 2HE
Halliwell:
Oxford Grove Children's Centre, Oxford Grove, BL1 3BH
St. Thomas Primary School, Eskrick Street, BL1 3JB
Horwich:
St. Catherine's Church, Richmond Street, BL6 5QT
St. Elizabeth's Church, Cedar Avenue, BL6 6HT
Johnson Fold:
Hope Centre, 27 Tattersall Avenue, BL1 5TE
Kearsley:
Roosevelt Road Community Centre, Roosevelt Road, BL4 8EA
Little Lever:
Kings Church Little Lever, Market Street, BL3 1HN
Tonge:
Castle Hill Centre, Castleton Street, BL2 2JW
Tonge Children's Centre, 260 Starkie Road, BL2 2ED
Westhoughton:
John Holt Centre, Birch Avenue, BL5 2NR
P.S. if you'd like to see the summer events and activities that'll be taking place for families and young people in your area, visit www.bolton.gov.uk/HAF.
Tap on your area and you'll see a list of all the HAF (Holiday Activities and Food programme) activities planned nearby.
You can expect creative activities involving sports, games, physical activity, and food- with most sites being open to all (please note that some are open only to those in receipt of benefits-related free school meals).
Staff from our Community Engagement Team have also lined-up a series of summer activities for families and young people (some of which are part of the HAF programme). Stay tuned for further details on those soon.
Latest TAP4 issue
Our latest issue of TAP4 (issue 8) has landed and you can read it by clicking here.
In this issue:
Friendly faces in familiar places - Bolton Manbassadors

Tips from Tom to help with rising energy costs
Be aware of doorstep fraudsters
Your home repairs - we're getting back on track
Introducing Aptem
How we're improving our complaints system
Support for Bolton's street homeless - Hope for Change
A fresh start - giving support to people leaving hospital
Our staff talk you through Air Source Heat Pumps
"Money Advice has been an absolute lifelife"
Recognise your community heroes - Stars of the Community Awards 2022
Providing opportunities for young people
Your latest Quarter Turn issue
Your latest Quarter Turn issue:
Quarter-Turn-issue 9-[pdf]-6MB
Each quarter, we send our printed Quarter Turn magazine to 4,800 customers living in our sheltered and extra care schemes, those receiving Careline and living in our general let and over 70s in our general let.