News header
News from Bolton at Home
Here you'll find news articles from across the organisation, from important tenant updates and new housing developments, to community events and activities.
Back to the list
Real Living Wage goes up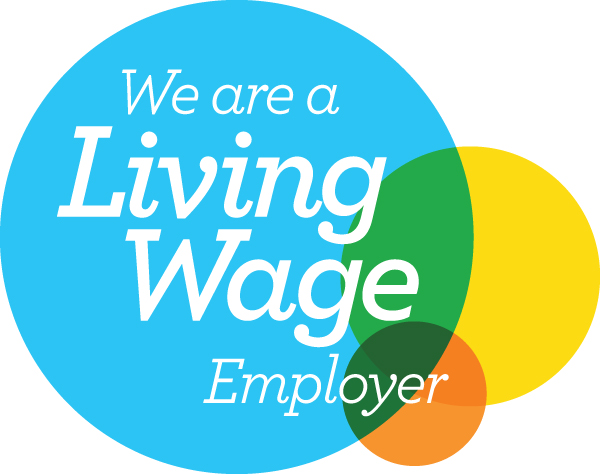 The 'real Living Wage' is the minimum amount per hour that accredited employers pay their employees over the age of 18. It will increase by 30p to £9.30 (£10.75 in London). This will be £1.09 per hour more than the current statutory National Living Wage for people over 25.
At Bolton at Home, we've voluntarily paid people more than the real Living Wage for years. Last November, we were officially recognised as a Living Wage employer by the Living Wage Foundation.
The Living Wage Foundation is the national organisation that champions the real Living Wage. It campaigns for organisations to pay their employees a wage based on the cost of living. Around 6,000 UK businesses now pay the real Living Wage.
The Living Wage Foundation announced the new rates today (11 November 2019) and Living Wage employers are expected to have started paying employees the new rate by 1 May 2020.
We have almost 1,000 employees and we pay at least the real Living Wage. Accredited organisations also work towards using partners and suppliers that pay the real Living Wage.
The real Living Wage is different to the government's statutory National Living Wage of £8.21 for over 25s. Real Living Wage rates are higher and independently-calculated based on what people need to get by. This calculation is based on a basket of household goods and services. London has its own rates to reflect higher living costs in the capital.
If you're interested in working with us, please visit our jobs page for more information and latest vacancies. Click here.
Media enquiries
We're happy to comment on current housing and related issues.
For more information contact Andrew Pilkington, Marketing and Communications Manager, on 01204 329714 or email andrew.pilkington@boltonathome.org.uk
Tap4 issues
Tap4 Latest Issue - 4 June 2020:
Tap4 is our new digital publication for tenants and is released every quarter. It keeps you clued-up on the things we do to build and support our communities, puts a spotlight on the people and organisations that make Bolton brilliant, and is inspired by you.
Past Issues:
Quarter Turn issues
Quarter Turn Latest Issue - 13 July 2020:
Quarter Turn issue 5 [pdf] 3MB
Quarter Turn is dedicated to raising awareness of interesting activities, relevant services and inspiring stories from in and around our communities, celebrating those involved in community activities. A new issue is printed and posted every quarter. From April 2020, we've increased the distribution so it now goes to Bolton at Home tenants aged over 70 who live in general let without Careline, as well as to those living in extra care schemes, sheltered housing and in general let with Careline.
Past Issues:
Quarter Turn issue 4 [pdf] 1MB
Quarter Turn issue 3 [pdf] 2MB
Quarter Turn issue 2 [pdf] 2MB