News header
News from Bolton at Home
Here you'll find news articles from across the organisation, from important tenant updates and new housing developments, to community events and activities.
Back to the list
Bolton's Fund to invest in digital future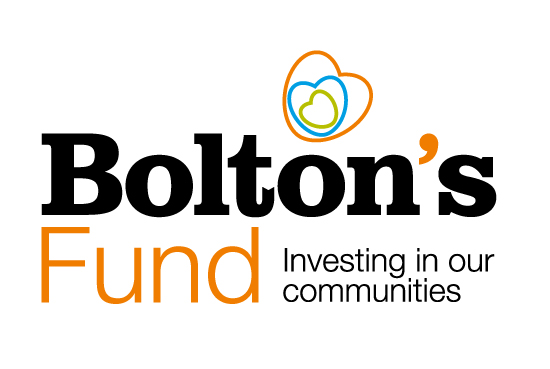 Charities in Bolton can now bid for funding to help improve their digital skills and make their valuable services even more accessible.
A pot of £50,000 will be available from Bolton's Fund, a voluntary sector grants programme delivered by Bolton Council, NHS Bolton Clinical Commissioning Group, Bolton at Home and Bolton CVS.
The scheme launched last year and voluntary, community and social enterprise groups of all sizes are invited to bid for different rounds of funding, with each round targeted at addressing a key priority in the community.
This latest round – Digital Inclusion – aims to tackle the challenges of digital exclusion and a shortage of the necessary knowhow and equipment with the charity sector.
The issue has been further highlighted by the COVID-19 pandemic as community groups moved more of their services online.
Charities and volunteer organisations can bid for up to £1,500 or up to £5,000 depending on the proposal.
Groups will have until 28 October to apply and more information is available on the Bolton CVS website (www.boltoncvs.org.uk).
Bolton Council's Executive Cabinet Member for Stronger Communities, Cllr Nadim Muslim, said: "This latest round of funding will help the VCSE sector reach more people, reduce costs and deliver services more efficiently.
"During the pandemic especially, we have seen how many groups have had to completely transform the way they operate.
"Switching from face-to-face services in the community to working to online has been extremely challenging, especially for organisations without the necessary tech skills and equipment.
"This funding will address some of these issues."
Bolton CVS's Interim Chief Executive, Helen Tomlinson, said: "We are really excited to be launching this fund which is all about improving access and building confidence in using digital technology for communities in Bolton.
"We know that digital is a great way to reduce isolation and help people stay in touch with family and friends and are looking forward to seeing the great ideas that groups have to help achieve that.
"In addition to the support on offer through Bolton's Fund, Bolton CVS is always on hand to offer advice and guidance."
Media enquiries
We're happy to comment on current housing and related issues.
For more information contact Andrew Pilkington, Marketing and Communications Manager, on 01204 329714 or email andrew.pilkington@boltonathome.org.uk
Tap4 issues
Tap4 Latest Issue - released 14 September 2020
Tap4 is our digital publication for tenants and is released every quarter. It keeps you clued-up on the things we do to build and support our communities, puts a spotlight on the people and organisations that make Bolton brilliant, and is inspired by you.
Past Issues:
Click here to read Tap4 Issue 4 (released 4 June 2020)
Click here to read Tap4 Issue 3 (released 26 February 2020)
Click here to read Tap4 Issue 2 (released 18 July 2019)
Quarter Turn issues
Quarter Turn Latest Issue - 13 July 2020:
Quarter-Turn-issue-5-[pdf]-3MB
Quarter Turn is dedicated to raising awareness of interesting activities, relevant services and inspiring stories from in and around our communities, celebrating those involved in community activities. A new issue is printed and posted every quarter. From April 2020, we've increased the distribution so it now goes to Bolton at Home tenants aged over 70 who live in general let without Careline, as well as to those living in extra care schemes, sheltered housing and in general let with Careline.
Past Issues:
Quarter-Turn-issue 4-[pdf]-1MB
Quarter-Turn-issue-3-[pdf]-2MB
Quarter-Turn-issue-2-[pdf]-2MB